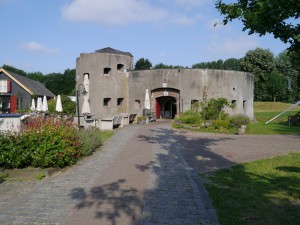 To preserve heritage buildings, a significant reduction of their energy performance is necessary. This requires innovative approaches and sustainable solutions addressing heritage-specific characteristics. Pathfinder project ReFoMo has set the big steps by providing a better insight, an overview of measures and techniques and the actual implementation of a new-developed tool and approach.
Read the full article here below or download the reports with project results.
ReFoMo sets big steps in the energy efficient retrofitting of heritage buildings
Significant reduction of the energy performance of heritage buildings is highly desirable. High energy costs and lack of comfort form bottlenecks for healthy exploitation, sustainable management and consequently safeguarding these buildings. In addition, heritage buildings will increasingly have to compete with new buildings on operating costs, as current legislation on energy efficient retrofitting does not apply to heritage buildings while energy norms for new buildings become increasingly stricter. The fact that energy efficient retrofitting of heritage buildings (EERHB) often involves several stakeholders with different interests (i.e. owner: responsible for the building and envelope; tenant: pays the energy bill) adds another complexity. In order to preserve heritage buildings, innovative approaches and sustainable solutions for EERHB addressing their specific characteristics are required.
Researchers at Utrecht University recently developed a tool to evaluate energy-saving measures on cost-effectiveness and CO2-abatement based on data gathered in an energy audit. The tool provides for customized calculations addressing the unique characteristics of heritage buildings. It was successfully used in a consult to primary schools – some located in heritage buildings – in Alblasserdam, the Netherlands. The tool has significant potential for market launch.
Another novelty is the development of a broad approach for the preservation of forts in the Netherlands. The Dutch foundation De Groene Grachten (Green Canals) analyzed two forts in the Utrecht region, providing an integrated sustainability plan with three scenario's towards climate-neutral forts. This method is based on their experience with the sustainable preservation of historic canal houses in Amsterdam and could serve as a format for a comprehensive approach for forts and heritage buildings in general.
Both innovative developments are a result of the Climate-KIC Pathfinder project ReFoMo (Reduced Footprints of Monumental Structures, Landscapes and Buildings). This project focused on reducing the footprint of heritage buildings by bridging the gap between energy performance and potential energy savings. The research included a market analysis and three case studies aimed at determining the energy performance and potential measures for climate-proof refurbishments of four heritage buildings in Utrecht (fortresses from the New Dutch Waterline), Bologna (the faculty building of engineering) and Budapest (Clockhouse, Óbuda Gasworks). The case studies have provided an overview of potential measures, best practices and main barriers to overcome in the refurbishment process of the specific buildings, delivering a wider perspective on the retrofitting process. This has resulted in a better understanding of diagnostic and monitoring tools to evaluate the energy performance of heritage buildings, an overview of retrofitting techniques and practices and a better insight in the decision making factors of the actors involved .
Nevertheless, there is more to learn about the governing factors that influence this transition. The bridge between current technical knowledge on retrofitting and the necessary governance arrangements to boost its implementation is still in its infancy. Successful EERHB initiatives are often not implemented at a larger scale and do not often instigate climate mitigation policy. Thus, the question here is how to go from such incremental intervention to systemic and large-scale change. ReFoMo has set big steps to answer this question.